Jarabe de Palo

| | |
| --- | --- |
| Category | Vermouth |
| Origin | Spain |
| Alcohol | 15 % |
| Perfect Serve | With ice |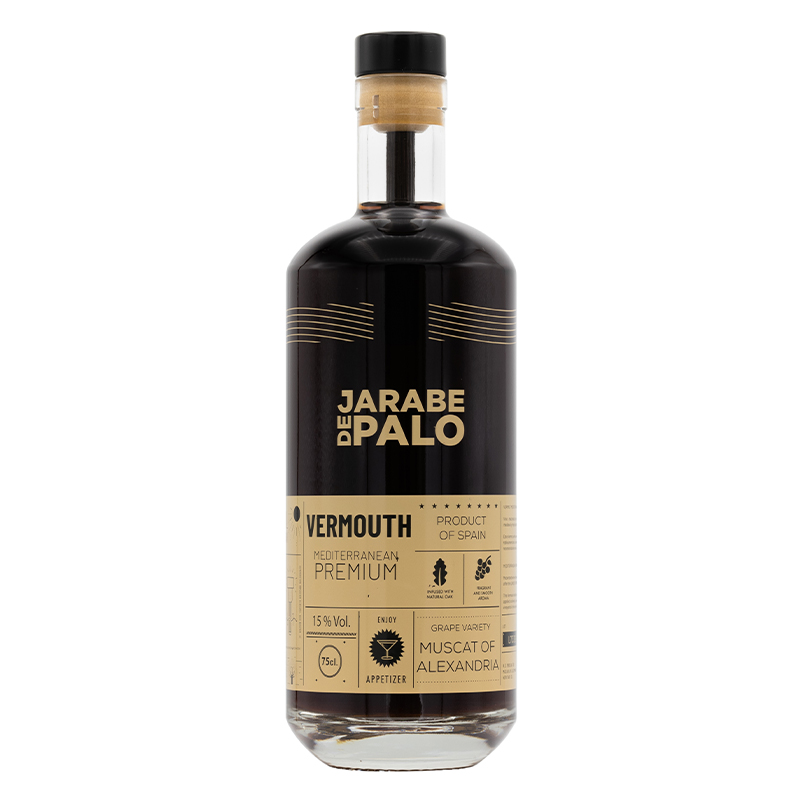 Intense and fresh aroma
JARABE DE PALO wines are the new liquor wines from the Marina Alta, White and Red Vermouth and a new Mistela. UNIQUE liquor wines from old vines of muscat of Alexandria. Certified by the DO Alicante, these exclusive wines are the result of the collaboration side by side between the Antonio Llobell Winery, the winemaker Víctor Martín and Macaulay & Cumming with their differentiating contribution Oak Master.
According to Víctor Martín, the vermouths and Mistela JARABE DE PALO are the culmination of a laborious R&D process together with a development that goes beyond the usual, the ordinary and "more of the same". The maceration of toasted oak of the highest quality from the Gangutia Cooperage offers us this quintessence so that each bottle of our vermouths and mistelas is UNIQUE, ORIGINAL and UNREPEATABLE.

More about Jarabe de Palo
Jarabe de Palo vermouths are the first in Spain to incorporate the oak infusion into the bottle. Oak Master closures enhance the organoleptic qualities of these exceptional products. Qualities that vary according to the botanical origin of the wood, its provenance, its weight and the intensity of the toasting applied.
Oak Master closures are mainly characterised by their antioxidant properties, thanks to their ellagitannin content, and they improve the structure of the vermouth by increasing the sensation of volume in the mouth, adding sweetness (thanks to the polysaccharides of the oak) and helping to preserve the varietal characteristics of the primary notes, by providing the complexities of Roble Oak.
Want to add Jarabe de Pablo to your collection?