PiùCinque
| | |
| --- | --- |
| Category | Gin |
| Origin | Italy |
| Alcohol | 47% |
| Perfect Serve | With mixer |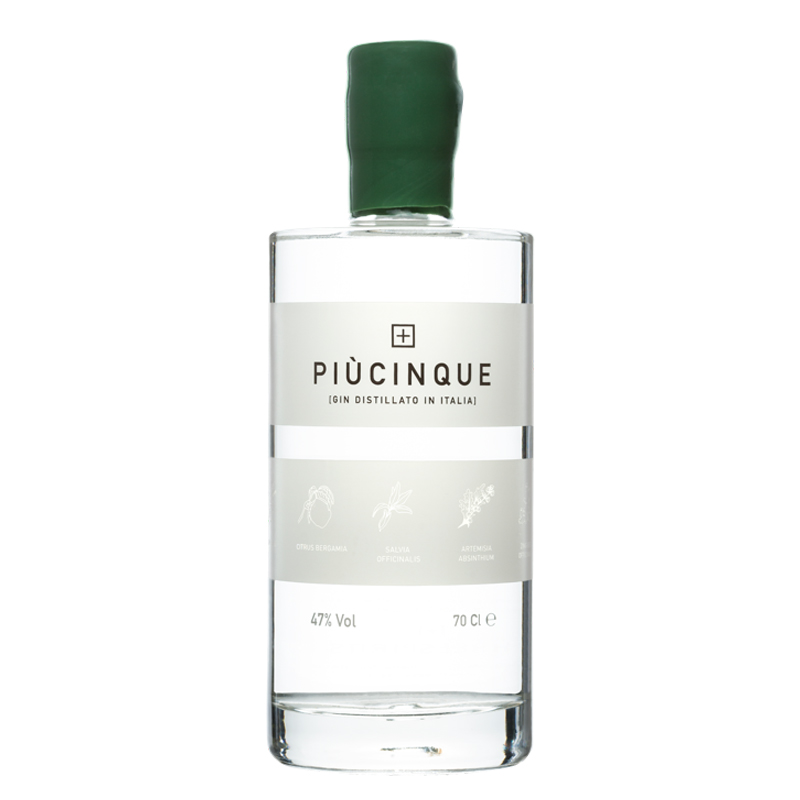 Gin distillato in Italia
You're right, gin might not be the first thing that comes to your mind when talking about Italy. But thanks to its unique territory, its combination of coasts and mountain, and its variety of soils and the mild climate, Italy boasts an impressive botanical variety. That's why several international distillate producers select their botanicals on Italian ground.
Let us say, we lack loads of things in our Country, but not quality ingredients. Distilled with ten botanicals among which sage and bergamot stand out. We chose the artisanal discontinuous bain-marie distillation process in order to maintain the dry gin identity. PiùCinque is a gin for everyone who loves gin.
More about PiùCinque
We knew we wanted an excellent gin made with high quality ingredients, but which ones? After months of smelling, tasting and arguing, we all agreed on one small bottle labelled PiùCinque ("plus five") which indicated the intensity degree of the Italian botanicals present in our recipe. We liked it so much that it became our name. We thought it was very original until we found out that Chanel N.5. got its name for the same reason. Sorry Coco, we owe you a gin&tonic.
Want to add PiùCinque to your collection?