Blind Tiger
| | |
| --- | --- |
| Category | Gin |
| Origin | Belgium |
| Alcohol | 45% – 47% |
| Perfect Serve | With mixer |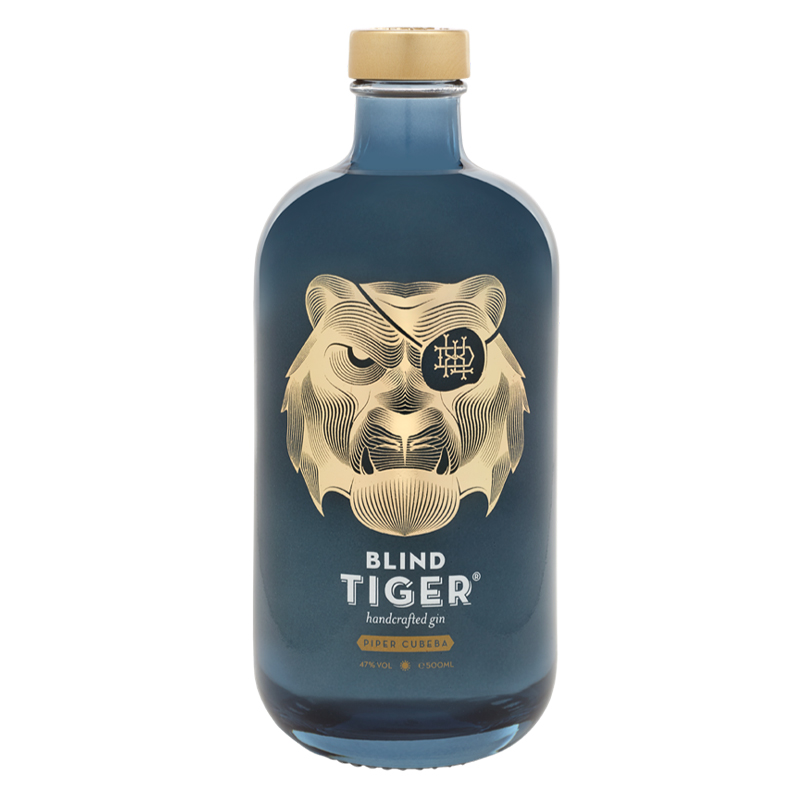 Handcrafted Gin
During the Prohibition Era, speak easy establishments circumvented the strict liquor laws by selling tickets to 'see a blind tiger in the back room', and throwing in a complimentary gin cocktail.
Deluxe Distillery celebrates the creativity of yesteryear with the contemporary, raw, unique, and handcrafted Blind Tiger Gin. Distilled in small batches in the back room of a concealed distillery in the Western part of Belgium.
Stare the Blind Tiger in the eye & you'll be roaring for more.
Handcrafted Gin – Piper Cubeba
TASTING NOTES
The higher than average alcohol content carries bags of juniper and cubeb pepper which lingers on with zesty hints of cracked black pepper, violet, orange and liquorice.
The waft of celeriac from the blinded botanical in the nose gives way to herbal and floral notes of orange blossom and some citrus on the first sip.
The palate is complex with a peppery kick and the malted barley introduces a long and warming aftertaste with some more cracked pepper and cubeb and earthy notes of ginger, liquorice & cardamom.
PERFECT SERVE
Blind Tiger's full complexity is best to be enjoyed neat or over ice. Served as a Dry Martini with a twist, the Blind Tiger adds spice and notes of orange to this classic cocktail.
In a Gin & Tonic, the spiciness is tempered by the sparkles of the tonic and the quinine emphasizes its otherwise modest citric character. Any dry & neutral tonic works fine.
Handcrafted Gin – Imperial Secrets
TASTING NOTES
The highly balanced and surprisingly smooth Blind Tiger Imperial Secrets opens with a complex nose of matured grain spirit, juniper, and spice from grains of paradise and bitter almond.
On the palate, higher notes of citrus, coriander, and lemon grass bleed through, backed up by a warming glow of both the imperial black tea and the 45% alcohol grain spirit which lingers on in the aftertaste. Aroma and palate are interspersed by floral notes from the tea which play a prominent role in the grand finale.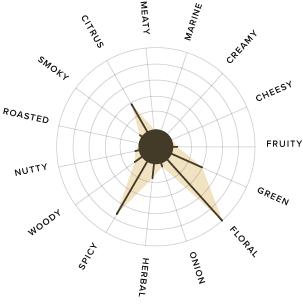 PERFECT SERVE
Blind Tiger Imperial Secrets' smooth and balanced complexity is best enjoyed neat, over ice or paired with a clean and smooth tonic.
The full flavour of the Imperial Secrets is also perfectly complemented by a ginger ale and makes a star appearance in a hot toddy.
Want to add Black Tiger to your collection?