Malafemmena Drinks
| | |
| --- | --- |
| Category | Mixers |
| Origin | Italy |
| Alcohol | 0.0% |
| Perfect Serve | With ice |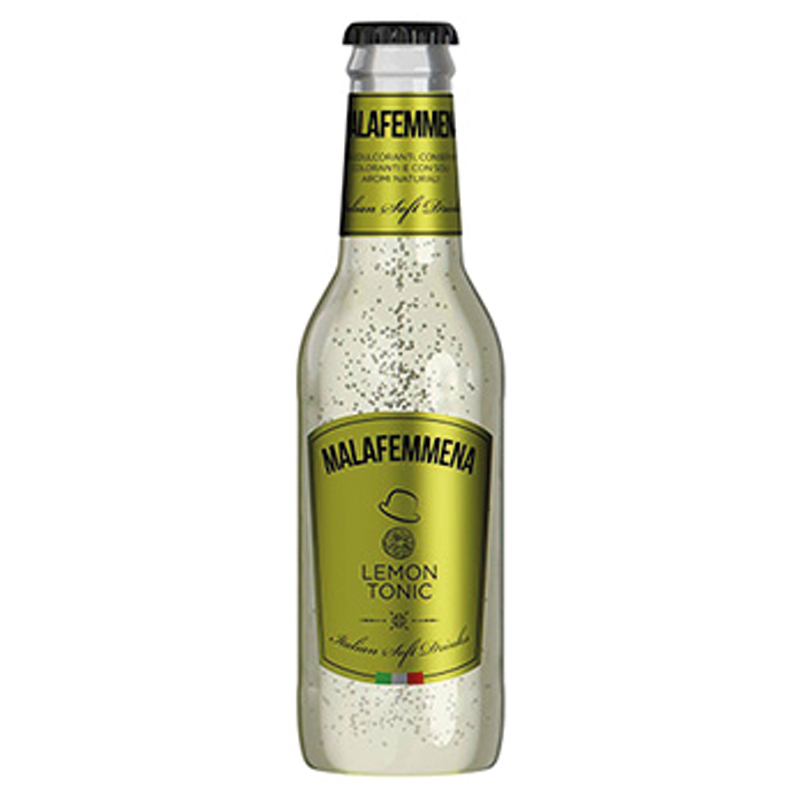 A unique Italian drink
In Italy, we appreciate the value of using the best ingredients. As a result, only natural ingredients are used in the creation of each bottle of Malafemmena. These are delicately blended together to form a fresh and light soda water, directly sourced from the high-altitude alpine springs.
Free of all preservatives and colouring, the only sweetness we add to malafemmena is a touch of sugar cane.
More about Malafemmena
Malafemmena is part of the Orsadrinks portfolio of brands – a renowned company in the global horeca industry since the 90s.
The name of the brand, Malefemmena, is derived from a Neapolitan song written by the famous Italian actor and comedian, Totò, in 1951. The story is that he wrote the lyrics while staying in the picturesque Italian town of Formia, at the Hotel Miramare. The song is about his thwarted love for a "Malafemmena", which is a virtuous, charming and intriguing woman desired by all men. A "Malafemmena" is hard to please but very rewarding if you do, she does not care about what you do; She lives her life free and unburdened.
Want to add Malafemmena to your collection?